THE MULTIMEDIA LAB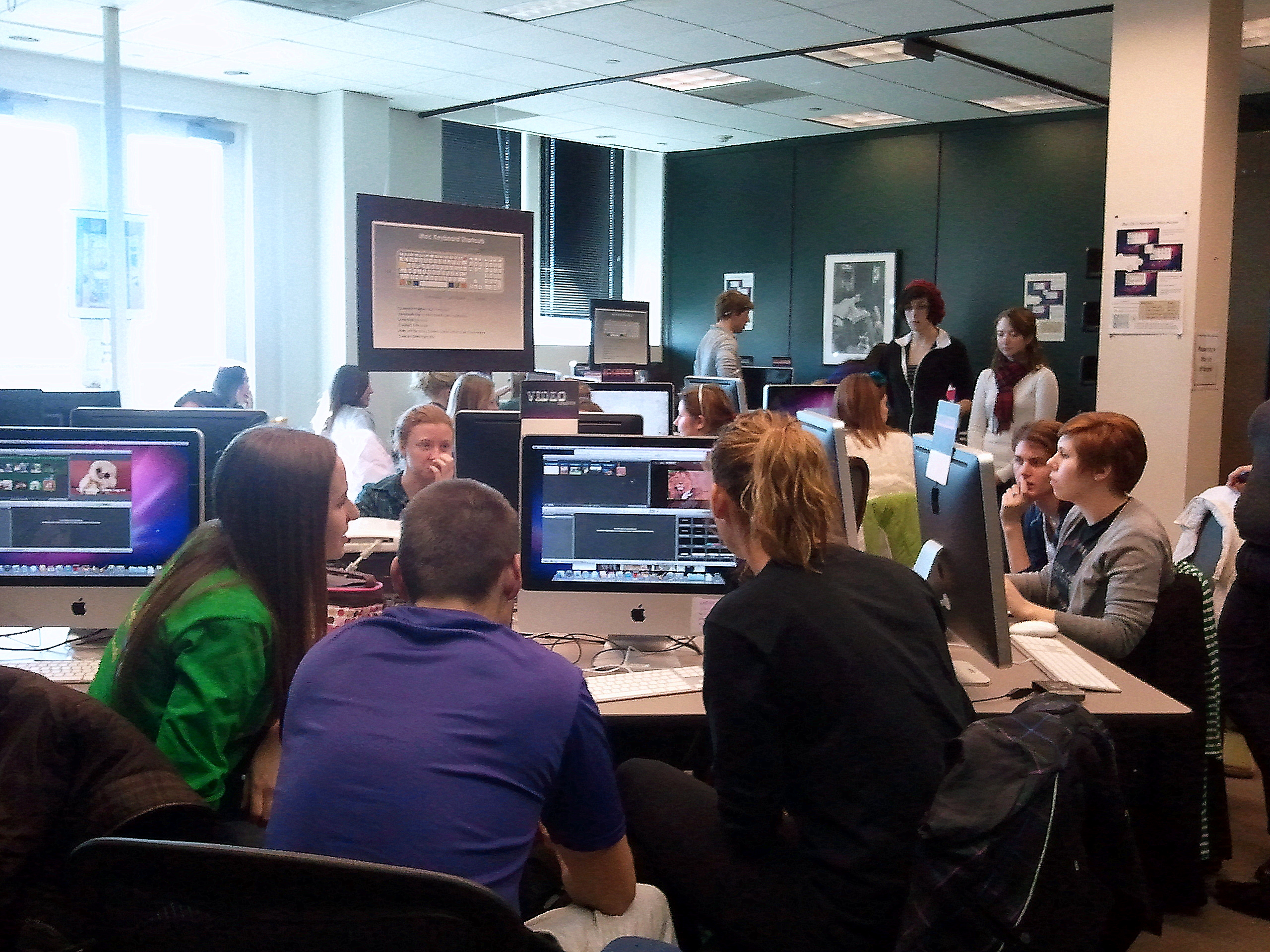 PICKLER MEMORIAL LIBRARY- PML 204
Hours of Operation
The Multimedia Lab follows the same hours at the library.  To view all library hours, including Interim, Holiday and Summer hours, please click here.
Please note that while the lab is available for use during library hours, it is not staffed during all hours of operation.
Spring 2017 Staffing Schedule
During these times a lab assistant will be available to answer basic questions.
Monday
Tuesday
Wednesday
Thursday
Friday
Saturday
Sunday
 9:30am
to 11 pm
9:30am
to 11 pm
9:30am
to 11 pm
9:30am
to 11 pm
 9:30am
to 8 pm
 2:00pm
to 5 pm
1:00pm
to 11 pm
---
The lab may occasionally be booked/closed for special workshops and presentations. Notices for these special events will be posted here on the website and on the door of the lab.
---
Lab Resources
Video
Video editing including capture of VHS and Mini DV tapes
Output to DVD, VHS, and Mini DV media
DVD Menu Authoring
Graphics
Web and print publication design
Website development
Scanning documents, photo negatives, and slides
Photo editing
Audio
Capturing cassette tapes into digital format
Audio file editing and conversion
Creating original audio works
Voice recording and editing
Soundproof booth available for recording